In 2014, the then State Services Commissioner, Peter Hughes, created this functional lead role. The objective was to provide stronger leadership to those parts of the public service responsible for providing policy advice.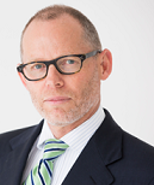 Dr Brook Barrington is the current Head of the Policy Profession. He succeeded the inaugural Head of the Policy Profession, Andrew Kibblewhite, in 2018 - when he became Chief Executive of the Department of the Prime Minister and Cabinet.
As the Head of the Policy Profession, Brook is responsible for improving the policy system – that is, its capabilities, systems, processes and standards – and thereby helping improve the outcomes that they contribute to. These include higher quality policy advice, better government decisions, and better outcomes for people in New Zealand. Responsibility for the content of advice on specific policy issues remains with relevant government departments and their chief executives.
The Head of the Policy Profession's role is to:
build collective ownership of the policy system, the desired future state and a programme of reform activities
build an active community of practice and network of policy leaders
encourage a collective approach to improving policy capability
facilitate sharing of good practice and knowledge between agencies to develop common standards and/or system 'centres of expertise'
encourage joined-up policy processes to support collective impact
enable ministers and agencies to better leverage the scale, expertise, and resources of government's policy function
build a baseline of performance information and track improvements in the policy system over time
potentially broker all-of-government procurement related to policy capability e.g. policy training.
Publications featuring the Head of the Policy Profession
Reflections on the first three years of the New Zealand Policy Project - (28 March 2018) UK Civil Service Quarterly
The E-I-E-I-O of people-centred policy - (22 February 2017) The Mandarin
Mastering the art of free and frank advice - (8 September 2016) The Mandarin
Speeches from the Head of the Policy Profession
Future of Public Policy and Programmes (PDF 536.12 KB) - SSC Welcome Event for new graduates in the Public Service, 18 October 2019.
Future of the Policy Profession (PDF 1.8MB) - Policy Manager Forum, 18 December 2018.
Free and Frank Advice in the Context of Open Government - Why It Matters (PDF 808 KB)  - IPANZ Seminar 28 September 2018.
In Pursuit of Better Stewardship (PDF 180 KB) -  Improving Intergenerational Governance Symposium, 23 March 2017.
People-centred policy (PDF 156 KB) - GEN Conference, 6 December 2016.
Launch of the Policy Project Frameworks (PDF 356 KB) - 23 August 2016.
Mastering the art of free and frank advice (PDF 397 KB) - IPANZ, 17 August 2016.
Policy Ecosystem (PDF 452 KB) - Victoria University, School of Government, 23 February 2016.
Free, Frank and other F-words (PDF 279 KB) - IPANZ, 12 August 2015.
Great policy – responsive today (PDF 392 KB) - Shaping tomorrow, IPANZ, 26 May 2015.
International Year of Evaluation launch (PDF 352 KB), 18 March 2015.