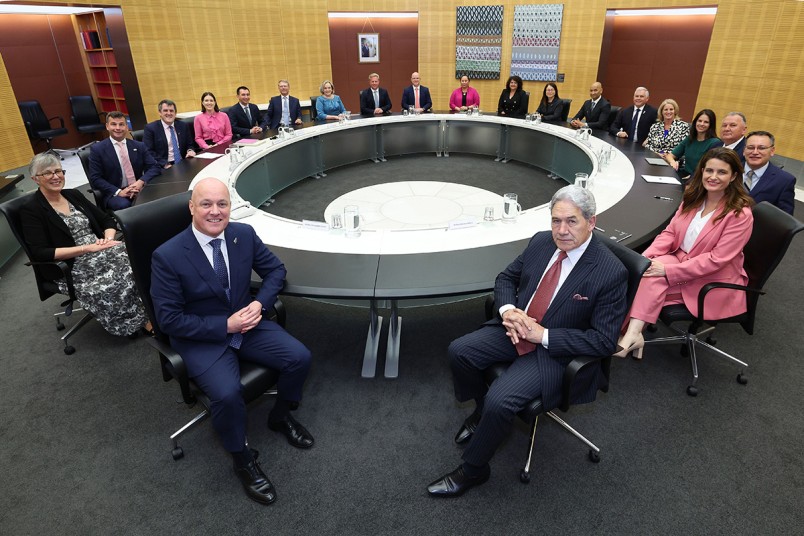 What is Cabinet?
Cabinet is the central decision-making body of executive government. It provides a collective forum for Ministers to decide significant government issues. The following matters must be submitted to Cabinet (through the appropriate committee):
significant policy issues
proposals that will affect the government's financial position, or important financial commitments
matters concerning the machinery of government
proposals involving new legislation or regulations
government responses to select committee recommendations
matters concerning the portfolio interests of a number of Ministers (particularly where agreement cannot be reached)
controversial matters
all but the most minor public appointments
international treaties and agreements
the release of public discussion documents, or reports of a substantive nature affecting government policy or government agencies.
Cabinet is central to our system of government, but in legal terms it is an informal body, established by convention. The legal powers of the executive are exercised by those with statutory authority to act, including the Governor- General, the Executive Council, and individual Ministers.
You can read more about the principles of Cabinet decision making in chapter 5 of the Cabinet Manual.
Who is in Cabinet?
Cabinet comprises Ministers in Cabinet. Ministers outside Cabinet occasionally attend for discussion on specific items with the express prior permission of the Prime Minister.
Cabinet meetings
Cabinet usually meets most Mondays. Meetings are chaired by the Prime Minister, or the Deputy Prime Minister, if the Prime Minister is absent. Discussion at Cabinet meetings is informal and confidential. Most issues discussed at Cabinet have been previously discussed by Cabinet committees.
The only officials present at Cabinet meetings are the Secretary and the Deputy Secretary of the Cabinet. Decisions taken by Cabinet are recorded in formal minutes prepared by the Secretary of the Cabinet. The actual discussion at meetings is not recorded formally, or contained in the minutes.