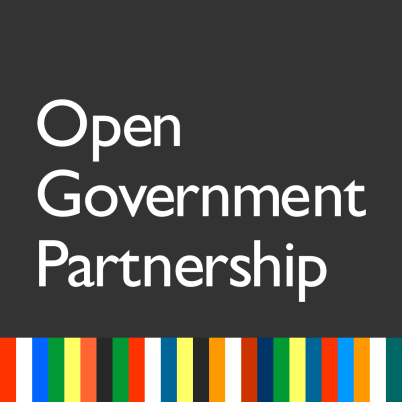 The Policy Project's Open Government Partnership focus is on working across government to improve community engagement in policy making.
The Policy Project supports lifting the community engagement capability of policy advisors and agencies across the New Zealand Public Service – through delivering on its commitments under the Open Government Partnership Agreement. Since 2013, New Zealand has been part of the Open Government Partnership, which is a global organisation that aims to improve openness and engagement between government and citizens. You can read more about the work of the international organisation on the Open Government Partnership website.
Open Government Partnership National Action Plans
The Public Service Commission coordinates a programme of Open Government Partnership work across agencies in the form of National Action Plans. Every two years, agencies agree to undertake a series of commitments and milestones to progress further work on open government themes relating to transparency, participation and accountability. To date, New Zealand has participated in three cycles of National Action Plans. The Public Service Commission coordinates an officials group, and reports progress on achieving commitments under the plan to a New Zealand-based Expert Advisory Committee and an International Reviewer who oversee the programme.
Fourth National Action Plan – 2023 to 2024
In December 2020, a report was released by the Royal Commission of Inquiry into the terrorist attack on Christchurch Masjidain. Recommendation 38 of the report advised Government to address how it engages with people and communities, so they can have a stronger voice in the design, development, and implementation of policies and programmes that affect them. In response to this recommendation, the Policy Project developed the Policy Community Engagement Tool drawing on their community engagement guidance and referencing the International Association of Public Participation's resources. The Tool offers practical steps for policy teams and their agencies on how to conduct inclusive, respectful, and meaningful community engagement. 
The Tool was piloted with the agencies responding to the Royal Commission's recommendations. Feedback from engagement participants and agencies was incorporated and published in a second edition in October 2023. The Fourth National Action Plan commits to the adoption of the Policy Community Engagement Tool across the Public Service. Commitment 1 is led by Te Kawa Mataaho | Public Service Commission and specifically will:
Develop a model standard issued by the Public Service Commissioner to support the use of the community engagement tool by the Public Service for significant initiatives. Includes defining 'significant' with key stakeholders.

Design reporting requirements for use of policy community engagement tool by Public Service agencies.

Establish and maintain a community of practice

.
Work on these actions is currently underway with support from the Policy Project.
Third National Action Plan – 2018 to 2021
The Policy Project was responsible for Commitment 5 of the National Action Plan 2018–2021. This commitment aimed to develop a deeper and more consistent understanding of what good engagement with the public means (right across the International Association for Public Participation's Spectrum of Public Participation).
One of the main focuses for Commitment 5 was the expansion of tools and resources to help policy advisors improve their community engagement practice. The following resources are provided in the Community Engagement section of the Policy Methods Toolbox:
Second National Action Plan – 2016 to 2018 
The Policy Project first participated in the Second National Action Plan – June 2016 to June 2018, with responsibility for Commitment 7. The aim of Commitment 7 was to improve knowledge of tools and techniques policy makers can use to create more open and user-led policy. As a result, the Policy Methods Toolbox was developed, which provides access to best practice tools and methods to support policy advisors. This initially included content on public participation, behavioural insights, design thinking, and Start Right (a commissioning approach tailored to policy projects).
References, guides and key readings
Discovery Workshops Conversation Tracker – The Policy Project ran two workshops to support its work to develop guidance for policy advisors, to better enable public participation in policy making.
Survey results: Community engagement in government policy making – a survey of policy advisors, community representatives, and engagement specialists on what would improve their participation in policy making.