Date: 30 October – 1 November 2022
Location: Central Auckland 
Background
The first annual He Whenua Taurikura Hui 2021 was held in Christchurch in June 2021.
He Whenua Taurikura Hui 2022
This year, the focus of the hui was on all-of-society approaches to whakahōtaetae – preventing terrorism and violent extremism in Aotearoa New Zealand.
Almost 300 people attended the hui in person. Approximately 15 percent of attendees were from academia, 40 percent were from communities and civil society, and approximately one third were representatives of central and local government.
We acknowledge Ngāti Whātua Ōrākei as mana whenua who hosted the hui and provided manaakitanga to the attendees, creating a safe space to hold challenging but important conversations.
The programme structure and the topics discussed were based on the four thematic outcomes identified in Aotearoa Katoa, the draft strategic framework for preventing and countering violent extremism (due to be released shortly).
Those outcomes are:
Individuals that are down, or heading down, a path of radicalisation to violence are supported from further harm.
Messages of hate and intolerance that promote violent extremism are countered.
A safer online environment mitigating risks of radicalisation.
Enhanced awareness and understanding of radicalisation and extremism.
You can read the He Whenua Taurikura Hui 2022 Programme below.
He Whenua Taurikura Hui 2022: videos and summaries
Some of the sessions were filmed/livestreamed. You can watch those sessions below.
In addition to the livestream/video recordings of the sessions, the kōrero from each session was captured in illustration form. The illustrations and Hui Compendium (summary) of from the hui can be found below also.
---
---
Session 1: Preventing and Countering Violent Extremism from a Te Tiriti Perspective
---
Session 2: Responding to the changing threat environment in Aotearoa New Zealand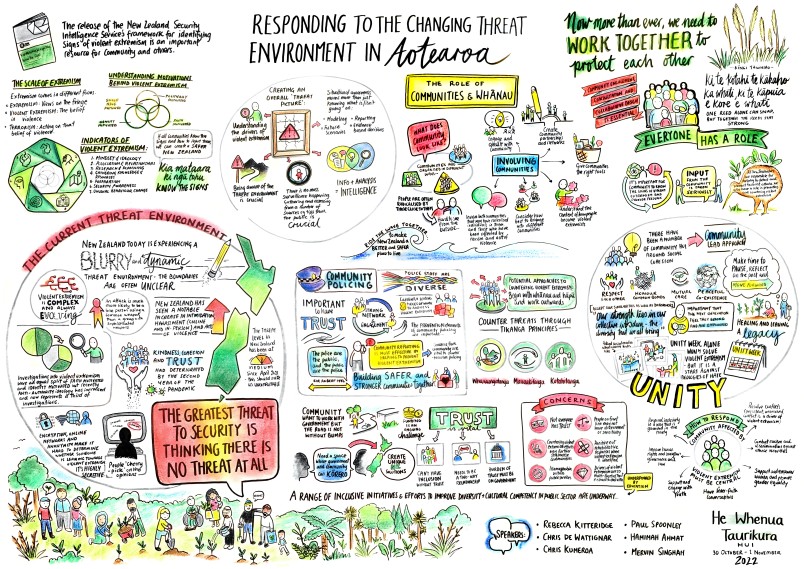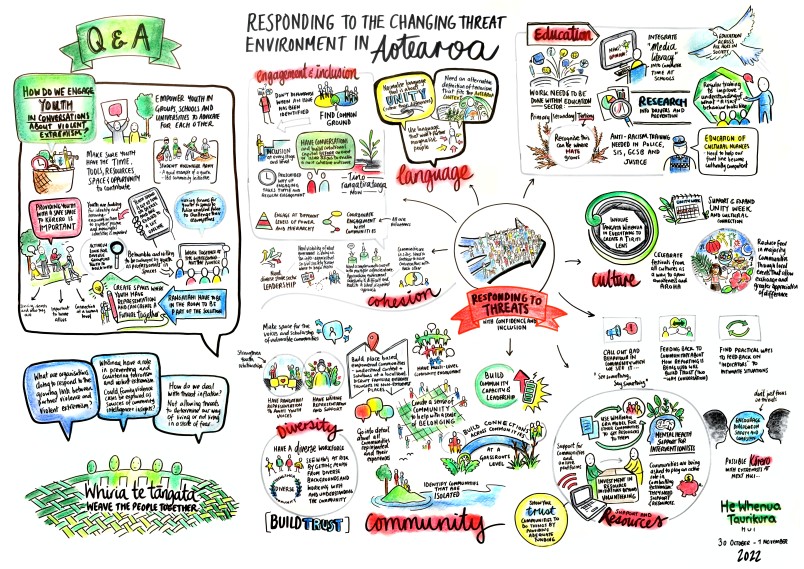 ---
Session 3A: He Aranga Ake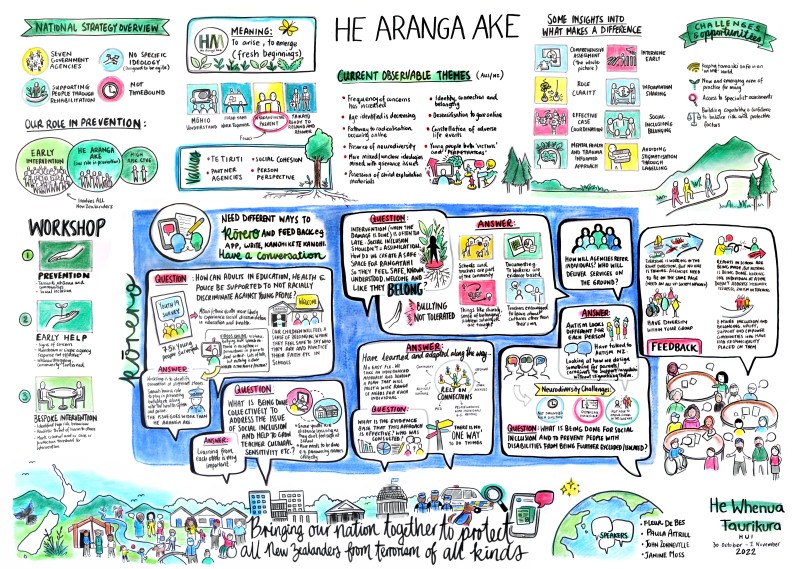 ---
Session 3B: Feeling Safe in Crowded Places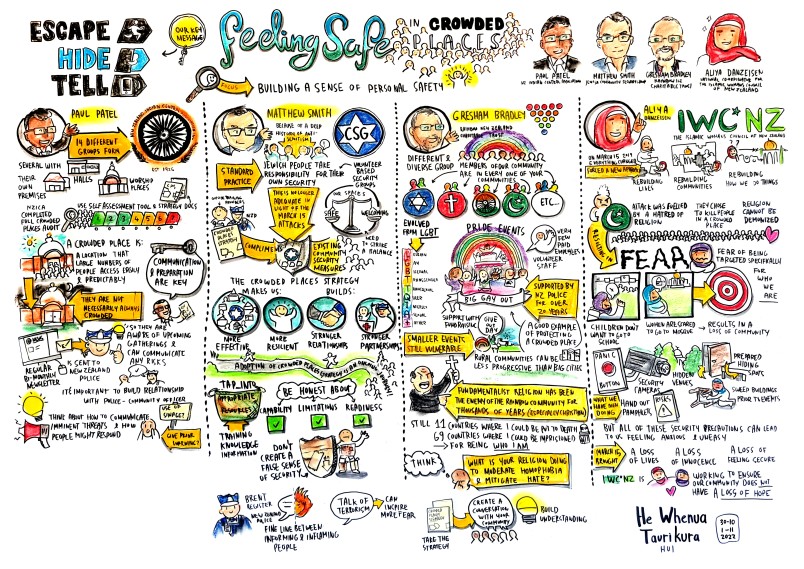 ---
Session 4: Scenario Exercise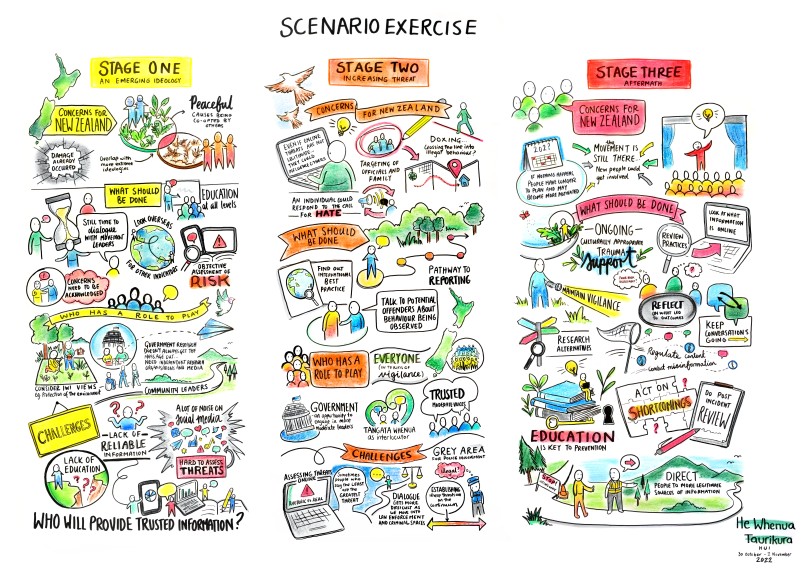 ---
Prime Minister's keynote address and response
---
Session 5A: Making Online Spaces Safe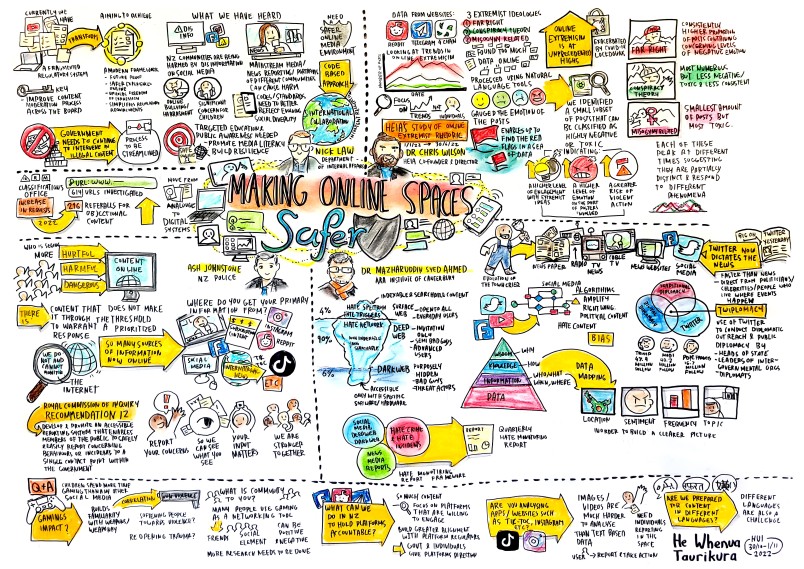 ---
Session 5B: Disengagement from radicalisation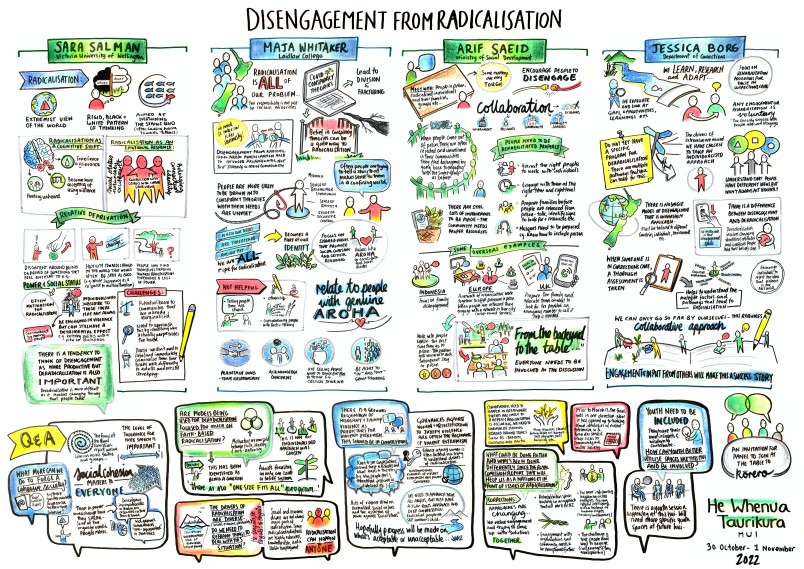 ---
Session 6A: Diversity in Democracy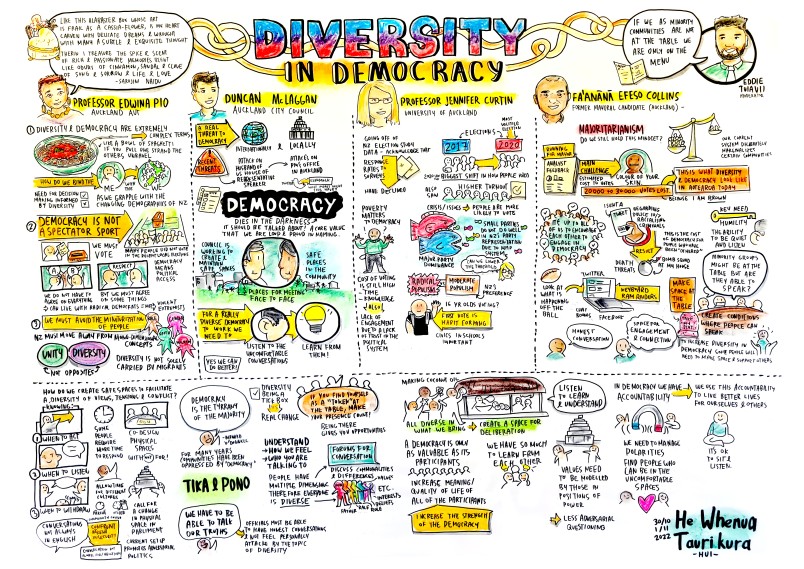 ---
Session 6B: Countering Messages of Hate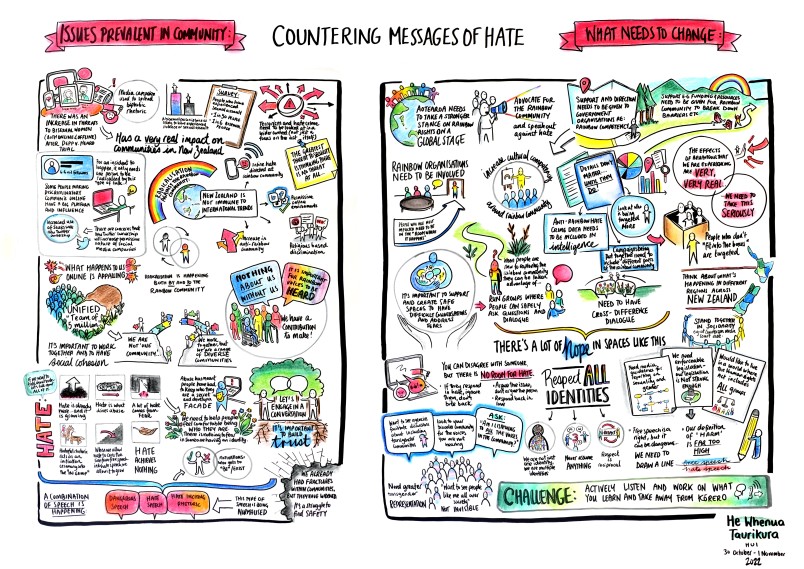 ---
Session 7A: Crowded Places – Protecting our businesses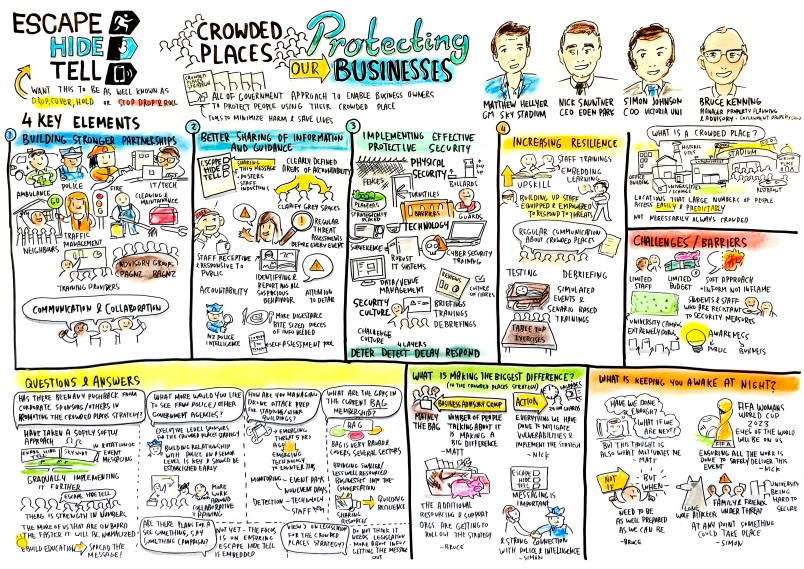 ---
Session 7B: Countering violent extremism: Rights, responsibilities, and relationships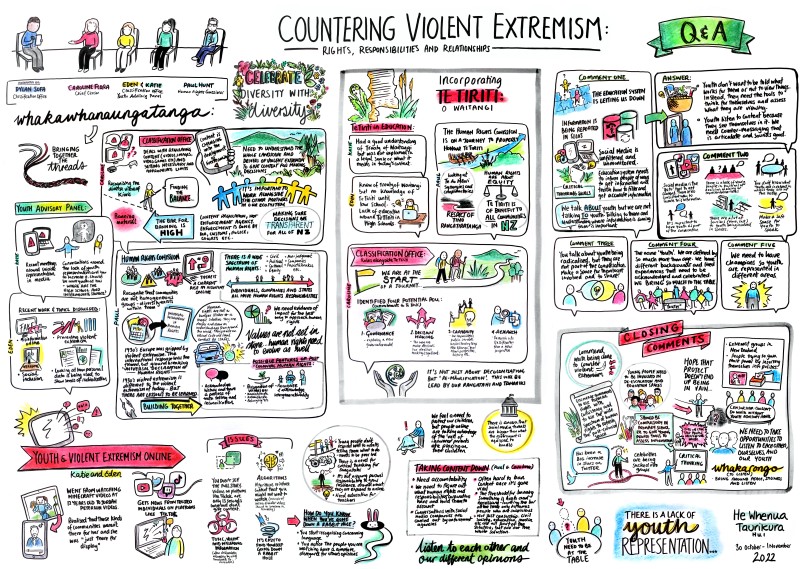 ---
Closing Address: Hon Andrew Little, Lead Coordination Minister for the Government's Response to the Royal Commission's Report into the terrorist Attack on the Christchurch Mosques