Keep up to date on how the response is progressing
Royal Commission of Inquiry Response Progress Tracker
The Royal Commission of Inquiry Response Progress Tracker provides progress status updates on the 44 recommendations in Ko tō tātou kāinga tēnei: the report of the Royal Commission of Inquiry into the terrorist attack on Christchurch masjidain on 15 March 2019.
You can navigate through the Response Progress Tracker to see the progress status of each recommendation and find updates on work that is happening across the response.  
The Response Progress Tracker is updated periodically. It is current as of February 2023.
In December 2021, Cabinet agreed that the 44 recommendations could be themed into five key workstreams. Collectively, these themes will help achieve the Government's overarching vision for a diverse, inclusive and safe New Zealand. The five themes of the response are: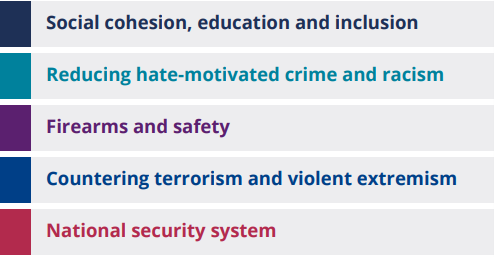 Toipoto – the RCOI response pānui/newsletter
Toipoto is a regular pānui/newsletter that provides updates on the Government's response to the Royal Commission of Inquiry and shares opportunities for communities to get involved in the response. The name of the pānui, Toipoto, reminds us that we are stronger when we stand together. To receive these updates, you can subscribe to our Royal Commission of Inquiry Response mailing list.
Read previous editions of Toipoto below: