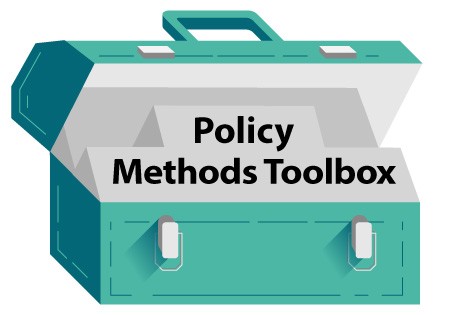 Welcome to the Policy Methods Toolbox
The Policy Methods Toolbox is a repository of policy development methods that helps policy practitioners identify and select the right approach for their policy initiative.
This first release of the Toolbox is focused on newer methods. Over time, we are expanding the Toolbox to include a range of new and traditional policy development techniques. Our own approaches, such as Start Right, are also located in the Toolbox. 
The Policy Project is keen to hear from policy practitioners with feedback on the Toolbox. To get in touch with us to provide feedback, or to suggest methods you'd like to see profiled in the Toolbox, email us at [email protected]
Themes
There are now six main themes in the Policy Methods Toolbox.
Start Right
Start Right is a light touch approach to making the best start in policy projects. It's backed up by a growing list of tools to make your job easier in these early stages.
Behavioural insights
This involves the study of human behaviour, often drawing upon the empirical research in fields including economics, psychology and sociology.
Design thinking
Also known as human-centred design, co-design and participatory design.
Community Engagement
Also known as public participation. Community engagement involves engaging individuals and groups from the community to participate in the process of policy design and development through:
providing information
asking for feedback and reaction
involving people
collaboration
empowering decision making and action.
Futures thinking
Also known as foresight, strategic foresight, and futures studies.
Treaty of Waitangi analysis
Te Tiriti of Waitangi/Treaty of Waitangi analysis applies the terms and concepts in the texts of the Treaty to policy development and implementation.