The Policy Profession Board supports the Head of the Policy Profession – the policy system leader. The Board does this by:
acting as a sounding board for system policy capability and quality issues
being champions for joined-up efforts to improve the policy system
governing and overseeing the Policy Project's work programme
providing guidance on significant challenges and opportunities to lift policy capability and performance across the system and within agencies.
Board members are experienced senior leaders with responsibilities for leading, managing, and stewarding policy, both collectively and within their agencies. The Board meets six weekly.
Current Policy Profession Board members are:


Brook Barrington
Head of the Policy Profession
Chief Executive,
Department of the Prime Minister and Cabinet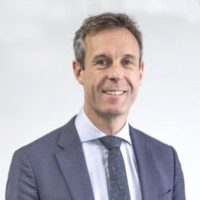 Paul James
Chief Executive and Secretary for Internal Affairs,
Department of Internal Affairs
 


Andrew Kibblewhite
Chief Executive and Secretary for Justice,
Ministry of Justice
 

Struan Little
Deputy Chief Executive and Deputy Secretary, Budget and Public Services,
The Treasury
 

Laulu Mac Leauanae
Chief Executive and Secretary for Culture and Heritage,
Ministry for Culture and Heritage

Simon MacPherson
Deputy Chief Executive, Policy,
Ministry of Social Development
 

Peter Mersi
Chief Executive and Secretary for Transport,
Ministry of Transport
 


Anneliese Parkin
Deputy Chief Executive, Policy,
Department of the Prime Minister and Cabinet
 

Carolyn Tremain
Chief Executive,
Ministry of Business, Innovation and Employment